When creating beautiful outdoor spaces, it ALWAYS comes down to money.
All homeowners have their own unique project priorities, and everybody wants the assurance and peace of mind in knowing that their renovation budget has been well spent. Currently, there are three distinct demographics of home renovators in the market, and each possesses an equally distinct vision and idea for their outdoor spaces.  So who is taking the plunge and where are they renovating?
The twenty-thirty- year-old crowd (called "Millennials"), are buying their first real pieces of property and are looking to customize them.  Surprisingly, they are starting with the curb appeal as their priority, and this may be very astute on their part.  According to Century 21 Canada, good curb appeal can easily raise a home's value by 7%.  These frontyard makeovers are not about outdoor living or entertaining, so much as they are about creating the right character for the home.  Millennials place the character of their homes in their top three deciding factors when buying.  By investing in this first impression, these Millennials are raising their home value in a way that will continue to increase as their plants and trees grow.
The next demographic is those in their thirties and forties, commonly referred to as the "Generation X" crowd.  Even though the Gen X'ers are not buying or selling, they are definitely renovating their homes.  Their extra money is poured into their yards, used to create original spaces that are family friendly.  Big patios with high-end outdoor kitchens are popping up outside Gen X homes, with companies like Appliance Canada supplying these new high-end systems. Turning the backyard into a true oasis (or staycation, as it is commonly referred to) without the long commute is a big investment, but one that is paying huge dividends.  Remodeling Magazine, for example, has placed decks and patios in their top value-holding renovations for North America.  The average deck or patio size continues to increase even though the average size of the Canadian backyard gets smaller, leading to an increase in patio furniture size and the space needed to house it.  Larger homes on smaller plots have long been the norm for today's builders.
When it comes to plants and gardening, this generation is in new territory.  They want healthy living, and are turning portions of their backyards into vegetable garden plots.  The truth is, these homeowners have been reading all of the information about pesticides, chemicals and GMO's for the last 5 years.  The idea of  "GIY" or "Grow It Yourself" has become mainstream as a result.  Maybe Generation X is looking for healthier food to put on their new grills!?
Which brings us to our final renovation demographic: the "Baby Boomers".  In their golden years, the Boomers are in transition.  They are selling the family home and are 'right-sizing'.  As empty nesters, Baby Boomers are happily selling their large homes, banking part of their investment and using the rest to buy new, smaller and renovate.  Now that the children have left home, the Boomers have decided that it's 'me time' and are spending money on their own wish lists.  When it comes to the outdoors, Boomers are taking low maintenance to a whole different level.  They've realized that yard work is not where they want to be spending their summers.  This doesn't mean that they are turning their backs on their love of hobby gardening, it just means that they are now scaling back on how many perennials and shrubs they want in their spaces.  Instead, Baby Boomers are focusing on their 'new families': their friends and neighbours around them.  Century 21 places this need for community high on the want-list for buyers in their sixties.  Like Generation X, Baby Boomers are opting for larger outdoor living areas as extensions of their new, smaller homes.  This buying group is willing to sacrifice square footage indoors, as long as they have space outside for hosting guests.
Outdoor living has shown amazing growth in the last few years.  With all of the different types of buyers and renovators spending money outside, landscaping is becoming the renewed focus.  It's not about gardening anymore.  We are finally looking at the outdoors as a true extension of our homes.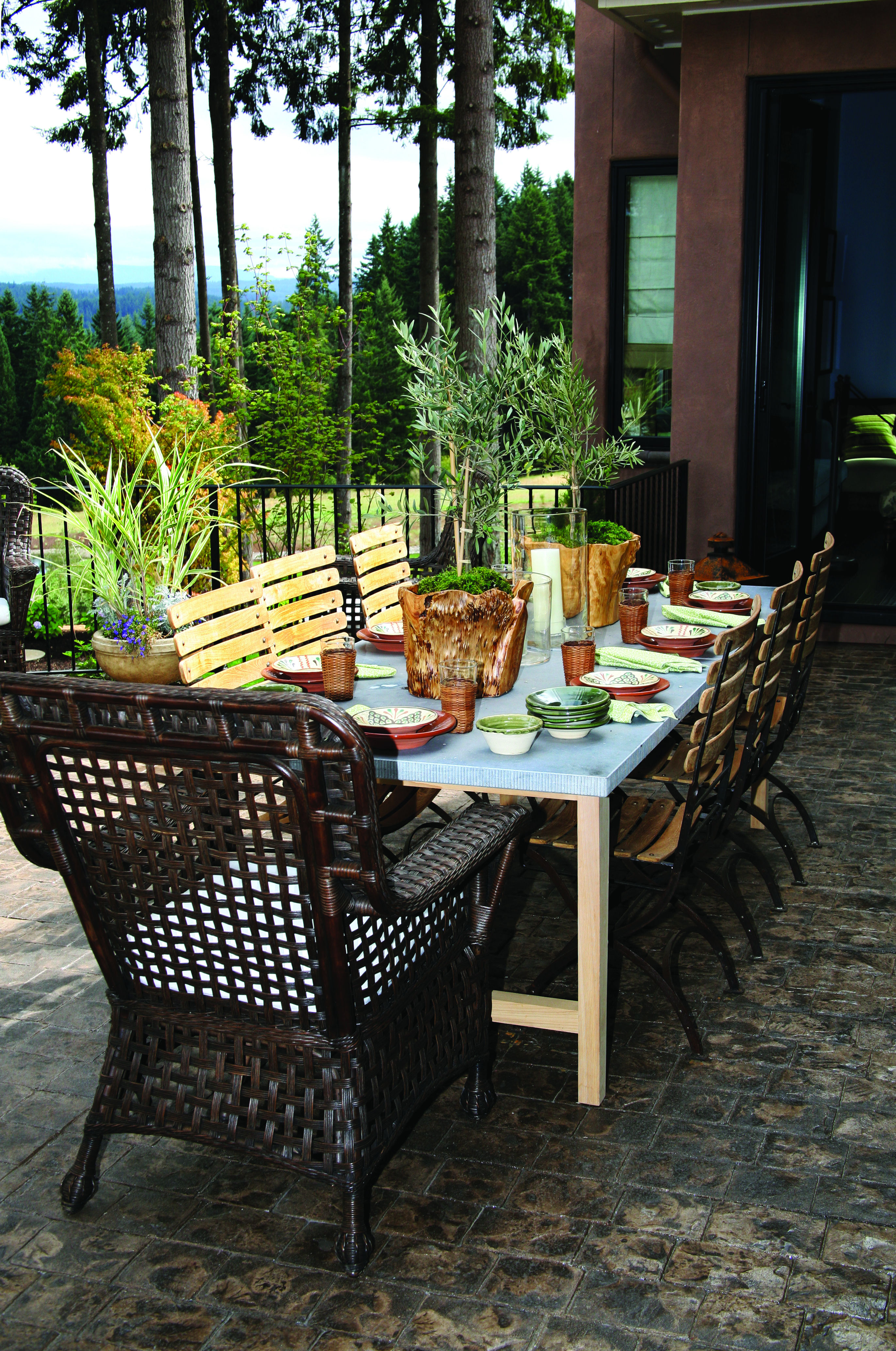 Carson Arthur