By Richard Beattie – Campbellville, ON
Living in the city means outdoor space is at a premium, but it shouldn't mean you have to sacrifice enjoying the great outdoors altogether. Building a rooftop patio is the perfect way to turn wasted outdoor space into your own personal oasis.
Combine creativity and functionality
A rooftop space offers a creative way to enjoy the outdoors, but it also has a functional purpose – extending your home's living space. First, think outside the box and explore design options:
Have a dog? Consider planting real grass so that you can let your pooch enjoy the great outdoors (and answer nature's call)
Want to add a green space without the upkeep? A synthetic grass patio mimics the natural feel of grass, without the headache of watering
A garden is a healthy and functional use for your roof. Grow veggies and herbs to bring some colour into your concrete jungle
Want to enjoy the outdoors regardless of the weather? Consider a covered rooftop space
Love to workout? You can create an outdoor athletic space with room to do yoga, stretch or workout while enjoying a view of the city
Keep it simple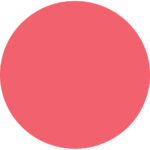 Simplicity and creativity are not mutually exclusive. Not all of us are designers or carpenters, but you don't have to be in order to create a beautiful rooftop space. You do, however, need a flat roof. It's a good idea to consult with an expert to make sure the roof is structurally sound and your designs are within code.
You will need to waterproof the roof, and make sure that you don't interfere with the natural drainage (all 'flat' roofs should actually be slightly sloped) or your patio will turn into a pond. Start with a vinyl membrane, then lay down your materials of choice: rubber flooring for a workout space, soil for a garden or natural grass, rocks for a Zen meditation area or artificial turf for a faux lawn. For safety, you should install a railing. You can do this yourself, or hire a contractor.
Use what you've got, but don't be afraid to go pro 
Experienced DIYer's and tradespeople know that, at a certain point, you need to bring in some extra help. If you want to build a rooftop patio on a slanted roof, then you'll want to consult with professionals. Start by hiring an architect familiar with the local building codes.     An experienced architect will save you a lot of time running back and forth from city hall making revisions to your blueprints.
Other professionals to consult might include a designer, contractor and a landscaper. These experts can help you turn an unusable rooftop space into a beautiful, functional, outdoor haven.