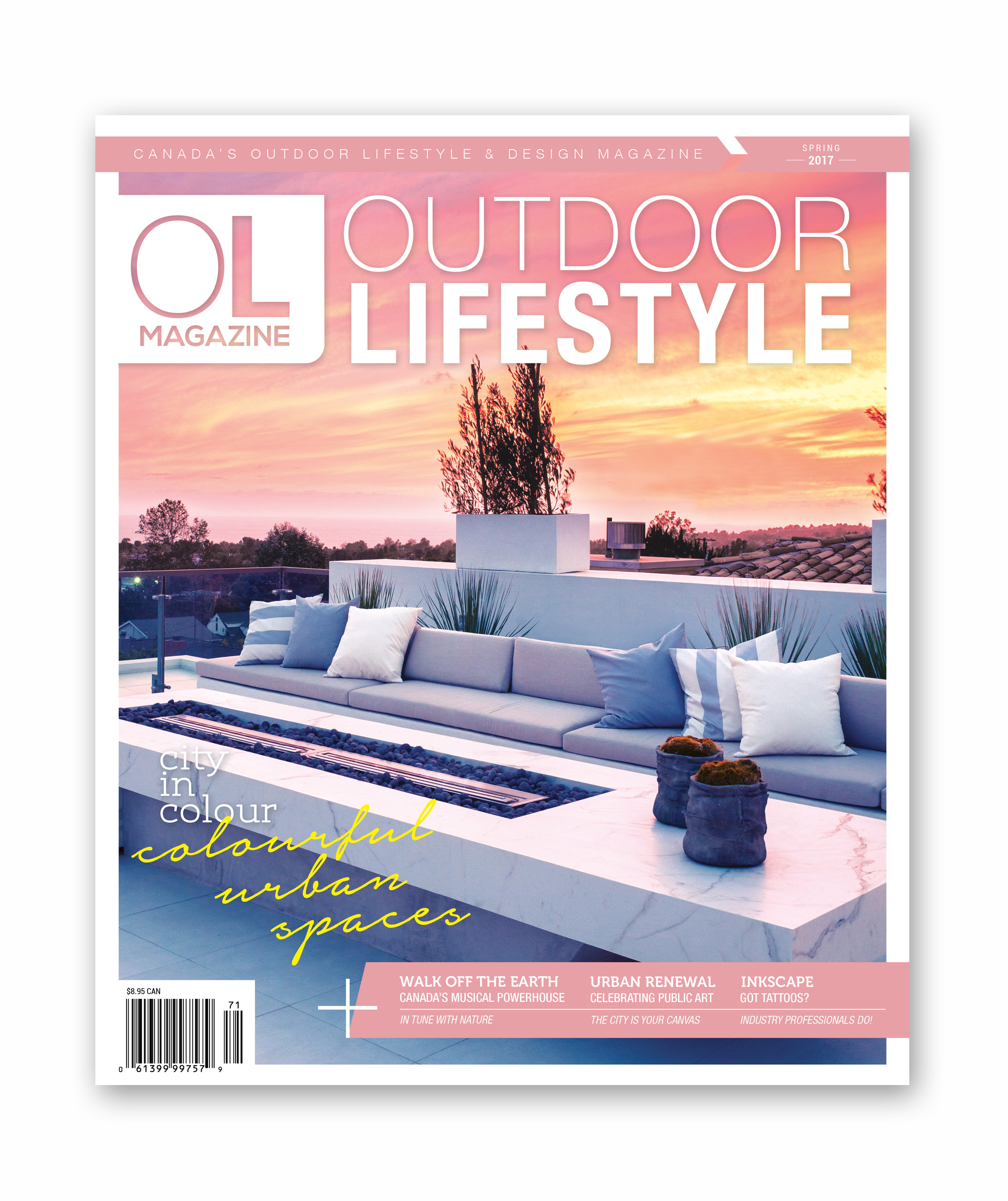 The spring issue of Outdoor Lifestyle Magazine is bursting with colour.
So stand back or you will get splashed!
The importance of colour in a landscape cannot be overlooked when considering everything from your hardscape to your outdoor furniture.  Fear not!  Our spring issue looks at colour in all its glory, and has advice for those looking to add a burst of the "right" colour to any outdoor living space.  Backyard or balcony, patio or poolside chairs… our pages are full of information that will guide you in making an informed decision for your entire outdoor colour palette.
Also included in this issue:
Landscape Ontario award winners
Inkscape – A collage of industry professionals share their body art
Dillon's Gin – Geoff Dillon takes us inside the world of small batch distilling
Top Chef Canada's Rene Rodriguez shares his story and a tasty recipe
Canada's musical power-band Walk Off The Earth and their connection to nature
All this plus our regular features!
A little something for everyone.